Greyhound Athletic Department
*Facebook pages may be blocked on SASD computers
Updated Student Spectator Information (Winter & Spring):
This winter we will be implementing new student spectator guidelines for students middle school age and younger. These spectator guidelines reflect those already in place for varsity football games.
Students middle school age and younger must be accompanied by a paying adult in order to be admitted to any indoor athletic contests at the Middle School and/or High School. Students who are not accompanied by a paying adult who are middle school age or younger will not be permitted in to the contest.
Spring Sports Sign Ups & Parents Meeting Information
Spring Sports sign ups will take place the week of January 23rd during Flex. Please listen to the announcements for more information on the where sign ups will take place.
Monday January 23rd: JV and Varsity Softball
Tuesday January 24th: JV and Varsity Baseball
Wednesday January 25th: High School Track & Field
Thursday January 26th: Middle School Boys & Girls Soccer
Friday January 27th: Middle School Girls Volleyball
Spring sports paperwork will be handed out at sign ups. Paperwork is due to the Athletic Office by February 24th.
Spring Sports Parents Meetings:
The spring sports parents meetings will take place at the High School. Please use the entrance at the back of the school that is used for School Board meetings.
High School Track & Field--February 16th
Middle School Boys Soccer--February 16th
Middle School Girls Soccer--TBD
Middle School Girls Volleyball--TBD
Softball and Baseball--will take place the week of March 6th after tryouts have occurred.
2022-2023 Athletic Physical Paperwork Information
Any student (grades 7 – 12) who plans on participating in a school sport in the 2022-2023 school year must have an athletic physical on or after June 1, 2022. Any physical dated prior to June 1, 2022 will not be valid. Athletic physical packets should be turned in to the Ms. Fanus, High School Athletic Director.
Take the on-line Impact Concussion Test at home if needed. Concussion testing is required once every two years, typically in Grades 7, 9 and 11. If you are not sure of your status, please check with the Athletic Office. Failure to take your concussion test could affect being able to tryout or start the sport on time.

Click here for Concussion testing information.

Impact Code:

7189499421 (then click validate & launch baseline test)
Spring Sports Sign Ups: Week of January 23rd
Spring Sports Paperwork Due Date: February 24th
Late paperwork will not be accepted.
Spring Sports Start Date:
High School Sports--March 6th
Middle School Sports--March 13th
Activity Fee Due Date: March 24th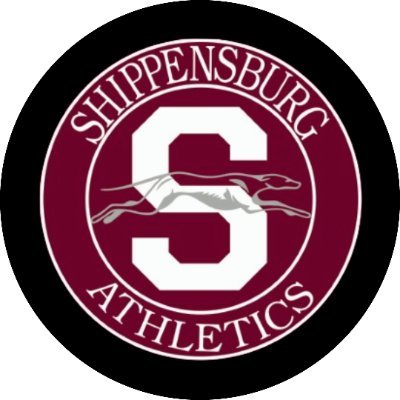 717-530-2700
(fax) 717-530-2799
Office Hours:
7:30am - 3:30pm
Senior High School
201 Eberly Dr.
Shippensburg, PA 17257
Google Maps
Middle School
101 Park Place
Shippensburg, PA 17257
Google Maps
Veterans Memorial Park
100 Park Place
Shippensburg, PA 17257
Google Maps
Senior Citizen Athletic Pass
SENIOR CITIZENS (AGE 60 AND OLDER) WHO LIVE IN SHIPPENSBURG ARE ELIGIBLE FOR A FREE ATHLETIC PASS!!
In order to receive your free pass please stop by the Administration Office on Wednesday's from 12pm-3pm and Friday's from 9am-12pm. You must take your drivers license or some form of ID to verify that you live in Shippensburg.
Athletic passes can be used for any home regular season Middle School or High School contest.
The COVID-19 pandemic has presented athletics across the world with a myriad of challenges. The Shippensburg Area School District will take the necessary precautions and recommendations from the federal, state and local governments, CDC, PA Department of Health, as well as the National Federation of State High School Association (NFHS) and PIAA.
We ask that Shippensburg spectators respect the attendance policies at each of the schools we are competing against.
We are allowing home and visiting spectators for all sports.
Masking is optional at home high school and middle school events.
Our district will continue to review the compliance of our facilities and any new guidelines set forth by the Governor's office, the Department of Health, the PIAA, and the Mid Penn Conference.
TITLE IX REPORTING
Under Act 82 of 2012, school entities are also required to provide public access to the information as well as provide notice to students, staff and parents. Act 82 requires school entities to make the completed athletic disclosure form available.
2020-2021
SASHS Financial - Interscholastic Athletic Disclosure Form

SASHS Team - Interscholastic Disclosure Form
SAMS Financial - Interscholastic Athletic Disclosure Form

SAMS Team - Interscholastic Disclosure Form